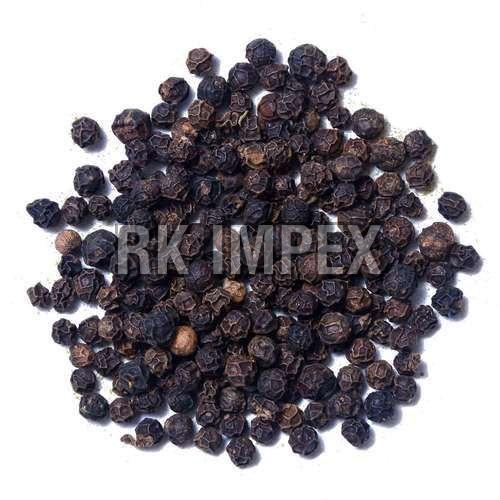 Black pepper is one of essential spices that you will find in everyone's kitchen. Adding black pepper in food enhances its taste. It has numerous health benefits and that is the reason people all across the world. There are different types of peppers are available in different colors. There are white, red, black and peppercorns which come from same plant. The difference lies in their method of preparation.

According to a Kali Mirch Seeds Supplier, black pepper is the unripe variety. During the time of preparation it is cooked and then dried. Here are some interesting facts that will enrich your knowledge about black pepper.

Facts about Black Pepper
Loss of taste when left open
If you keep the Kali Mirch Seeds open in the air then, it will lose its taste. So, it is advised that one should keep it in the airtight container.

Grinding Fresh
According to some experts, freshly grounded black pepper does not only taste better but also has health benefits. So, it is advised to the people to get a grinder-come-sprinkler so that you can instantly grind the pepper corn. However, grinded black pepper can retain its aroma for 30 days.

Health Benefits
As it is said earlier that, black pepper offers health benefits; so consuming pepper corn can be effective. It does not only add taste to the food but also helps in reducing inflammation and headache. Black pepper also improves body's absorption of nutrients from other foods. Pepper has piperine that helps in releasing digestive enzyme and that helps in breaking down fat, carbohydrates, and protein. So, it is evident that consuming black pepper improves digestion.

Ward off Insects
One of the hidden benefits of black pepper is that it can act as insect deterrent. If you are looking for a clean and organic insect deterrent then, you can use black pepper. You can get rid of ants. You need to sprinkle black pepper in front of the entry hole to get the result. if you want to get rid of bugs that eating plants, you need to spray black pepper mixed water to the plants.

Used as Currency
If you go back to history then you will find that black pepper once used as currency. Due to its immense benefits people used it as currency in the middle ages. People used to exchange other goods for black pepper corns.

So, these are some interesting facts that very people know. Black pepper is a staple spice in everyone's kitchen. You will get crushed black pepper in the market. In that case you need to get it from trusted Black Pepper Seeds Suppliers India. To get all the above-mentioned benefits you need to get the product in well-packed package.

You can opt for a brand that is known for supplying spices all across India. Choosing a reputed brand is important because, you can rely on their product easily. Apart from that, you will get fair price on the product.
This entry was posted on November, 20, 2020 at 12 : 37 pm and is filed under Black Pepper. You can follow any responses to this entry through the RSS 2.0 feed. You can leave a response from your own site.